We've revamped our programme to get you to elite status faster, with more benefits along the way!
Tired of waiting for the next level of recognition? Not travelling abroad enough these days to earn more benefits and rewards? No flights … no nights … no problem. With the new Tivoli DISCOVERY, it's easier than ever to enjoy your membership – at home or away.
Though you might have joined us initially through one of our 35+ hotel brands, you are about to enjoy greater access across all the brands … and the global collection of 500+ hotels, resorts and palaces they represent.

Four generous tiers (meaning, your next one just got closer!)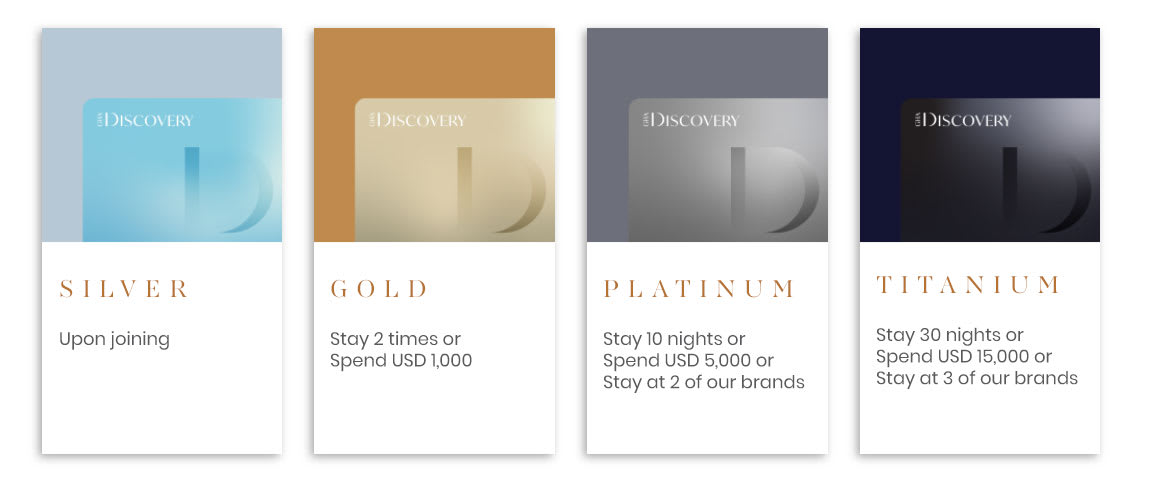 No more counting nights! (Unless you want to.)
With Tivoli DISCOVERY you'll be able to earn your elite status three different ways which are all flexible to meet your lifestyle. Meaning … you can even earn your next status by enjoying a romantic getaway or family staycation at hotels closer to home. No flights required! Start upgrading from Day One with any of these options:

Experience every imaginable hotel size, location, vibe and culture while you upgrade.
With a portfolio including more than 500 hotels and resorts across 35+ diverse brands, our global collection includes hotels of every size, location, vibe and culture.