WHY BOOK DIRECT?
COMPLIMENTARY WIFI

BEST RATE GUARANTEED

EXCLUSIVE BENEFITS FOR DISCOVERY MEMBERS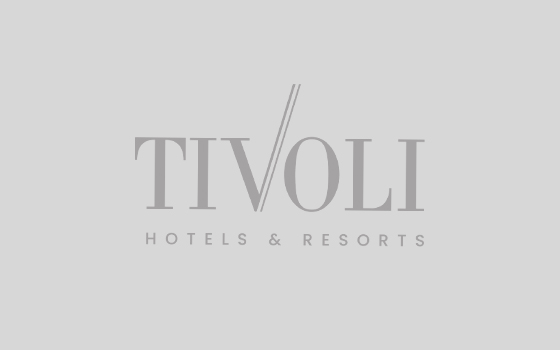 TIVOLI LA CALETA TENERIFE RESORT
Tivoli brings its timeless hospitality to Costa Adeje, the island of Tenerife's most exclusive stretch of coastline. Here, an oasis of relaxation, distinctive in its architecture and design, awaits overlooking the ocean.

Sunny days are spent in tropical gardens basking in one of three outdoor pools, playing padel, or sipping cocktails at our exclusive beach club. Adventures beyond include surfing, diving, sailing in search of whales and dolphins, or a day of golf at the local course.

Our culinary offerings draw connoisseurs from around the island, with the exceptional flavours of celebrity chef Olivier da Costa to intrigue the senses and delight the palate.

And the first Anantara Spa in Tenerife offers moments of pure pleasure, combining the healing traditions of East and West for an experience to savour.

HOTEL OVERVIEW
ROOMS & SUITES

Indulge in the enchanting ambiance of our resort's tropical gardens, where elegant and vibrant rooms await your arrival.

Our suites, nestled at the edge of the hotel, provide a seamless blend of comfort and tranquility. Choose La Caleta Suite with mesmerising ocean views or the Jacuzzi Suite for blissful sunsets.

SWIMMING POOLS

Eclectic perfection is what you'll find with our three swimming pools. Our fresh and saltwater swimming pools allow for moments of pure delight; and for those seeking an exclusive and tranquil setting, the adults-only pool offers an oasis of calm.

And because we settle for nothing short of splendid, all these are heated year-round.

DINING

In our restaurants and bars, there is a bite for every taste and a setting for any occasion.

We present to you an opportunity to delight in incredible gastronomic experiences designed by celebrity chef Olivier da Costa that can be savoured at Guilty, Yakuza, and SEEN Beach Club.

SEEN BEACH CLUB

Costa Adeje's newest and most exclusive beach club is a place to relax, unwind and enjoy in front of the ocean.

The menu is a fusion of flavours, and the riches of the ocean between them are the highlight. Exotic cocktails that pique the imagination throughout the day turn into the perfect sunset toast.

DESTINATION

Strategically located in an exclusive area of Costa Adeje, Tivoli La Caleta Tenerife Resort is nestled between majestic mountainsides and the immense blue of the Atlantic Ocean.

Connected by a stretching 12-kilometre promenade, linking the village of La Caleta to the town of Los Cristianos, three beachfronts await just a short walk away.