WHY BOOKING WITH US?
COMPLIMENTARY WIFI

HALF BOARD INCLUDED

BEST RATE GUARANTEED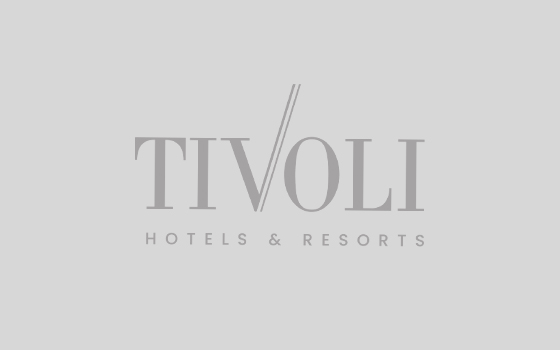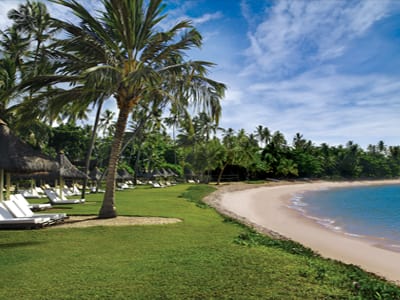 Welcome to Tivoli Ecoresort Praia do Forte
In Brazil, north of Salvador, there is an ideal destination for lovers of ecotourism, natural beauty and the pure pleasure that is enjoying time and comfort in a luxury resort in Bahia.
Tivoli Ecoresort Praia do Forte Bahia, where the architecture is in perfect harmony with the exuberant landscape and local biodiversity, gathers coconut trees as far as the eye can see, framed by an emerald green sea with warm waters all year round. Twelve kilometers of white sand beaches, protected by coral reefs that form dozens of natural pools. In addition, it has the Anantara Spa, a world award-winning brand that offers different treatments and massages with Thai techniques, which are true well-being journeys.
With the Caretta Caretta children's club and exclusive service for babies, children and teenagers, Tivoli Ecoresort Praia do Forte Bahia is the ideal destination for family vacation. Couples also find the perfect setting for a retreat, of pure rest or honeymoon, with beaches, activities and a set of Experiences that reveal the secrets of Bahia. Also travel through the gastronomy, and the different restaurants and bars of the hotel with mouth-watering dishes.
Close to the Atlantic Forest reserves, whale-watching areas, coral reefs and beaches where sea turtles hatch, the place still houses a charming Fishing Village and the ruins of the only medieval-style building in the country, Castelo de Garcia D'Ávila.
Awards:
World Travel Awards | South America's Leading Beach Resort 2023.

World Spa Awards | Brazil's Best Resort Spa 2023: Anantara Spa | For the fifth consecutive year, the Anantara Spa at Tivoli Ecoresort Praia do Forte was awarded by the prestigious World Spa Awards as the "Best Resort Spa in Brazil" in the 2023 edition, having also received in 2020 the award for "Best Resort Spa in Latin America".

TripAdvisor | Travelers' Choice 2023 | Tivoli Ecoresort Praia do Forte was recognized by TripAdvisor as one of the best establishments in the world, being in the Top 10% worldwide on the platform.
Download our app Tivoli for a faster and easier check-in. You will also have access to the Hotel's Internal Regulations and to all of our services, such as check-out, payment and restaurants' menu. Download is free and available for iOS and Android devices, in English and Portuguese. Scan the QR code below.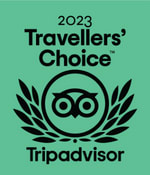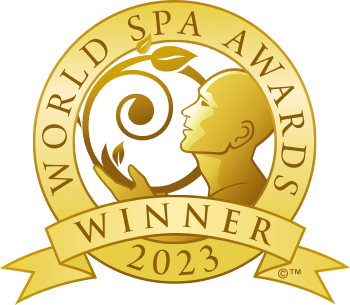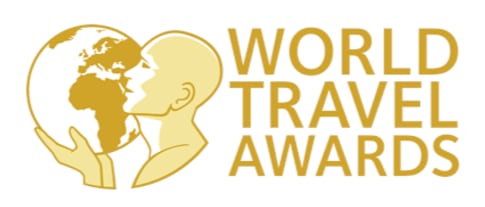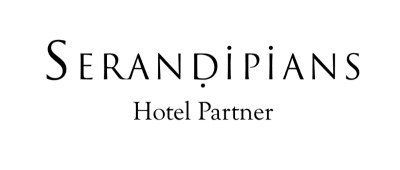 Hotel Overview
Rooms

The rooms impress by the balance and harmony between the simplicity of the decor and the elegance of the natural furniture. In addition to the serene colors, the beauty of Brazilian wood, exquisite to the touch, makes your stay with us unforgettable.

All rooms include a balcony with comfortable furniture and a hammock. Take a deep breath, enjoy the scenery and meet nature. Welcome to Bahia.

See Our Rooms

Careta Careta

Inspired by the name of the sea turtle of the region, the children's space Careta Careta offers a wide range of sports, educational and recreational activities every day, which work with the body and imagination of children.

For the more adventurous, we recommend one of the 30 activities available at the resort that provide unique moments for every family.

See Our Kids Facilities

Gym

Complete facilities with equipment for aerobic training, plus specific classes and equipment. All of this in an environment perfectly integrated with nature. Available from 7 am to 9 pm.

Also enjoy the MOVE Training Experience, a fully customized training service.

Transfer

The Tivoli Ecoresort Praia do Forte offers a transfer service for arrivals and departures operated by the hotel's reception agency by appointment. And in the constant search to offer exclusivity to the guests, the Tivoli Ecoresort Praia do Forte offers a helipad within the hotel's area. Synonymous with versatility, agility and comfort, the helicopter is another option for transfer, as well as for private aerial tours of the region, where you can enjoy the trip in front of the incredible view of the sea of Bahia.

The helipad is free for hotel guests and can also be used by non-guests, with a touch rate of R$ 600.00, with daily operation from 8 am to 5 pm.

Land Transfer reservations please contact: + 55 71 3676 4020 or e-mail: experience.tepf@tivolihotels.com

Helicopter take-off and landing reservations: + 55 71 3676 3010 oe e-mail: gra.tepf@tivolihotels.com

Restaurants

Bahian cuisine is incredibly varied and tasty. In addition to the award-winning gastronomy combined with the unique setting, Tivoli Ecoresort Praia do Forte is recognized for the broad possibilities of restaurants and bars.

Choose one of them with delicious salads, dinner in a place and concept defined by the hotel and more exclusive à la carte options. Delicious tropical cocktails by the pool or refreshing snacks by the sea, the choice is entirely yours.

See Our Restaurants

Anantara Spa

Enjoy a unique experience of physical and spiritual well-being at the Anantara Spa at Tivoli Ecoresort Praia do Forte. From our wide selection of health and beauty treatments, with massages, body and facial aesthetics, it is possible to relax in contact with nature.

Guests over the age 16 are welcome at Anantara Spa.

Anantara Spa will make your stay more revitalized in an experience of body and soul.

See Our Spa

Events

We offer the perfect opportunity to integrate leisure and work in a unique and motivating place. With a total area of 575m², the event space has a view to an idyllic setting.

With areas between 80m² and 375m², we have 5 rooms equipped with the most modern infrastructure for holding conventions, meetings and incentives.

See Our Meeting Rooms

Weddings

The most special day of your life deserves the perfect setting. A combination of beauty, sophistication and originality, your wedding will be an unforgettable experience.

Let our specialized team guide this remarkable moment. With the beach wedding as scenario, also experience the best honeymoon surrounded by natural beauty.

Plan your Wedding and Honeymoon

Outdoor Pools

For your leisure, we offer several activities for adults and children, from ecological tours, schedules with musical attractions, in addition to one of the most complete water sports structures.

Enjoy your trip even more in the 7 wonderful pools surrounded by the unique nature of Praia do Forte.

See Our Gallery

Location in Bahia

Located in the heart of an ecological reserve, Tivoli Ecoresort Praia do Forte Bahia offers unique experiences of integration with nature in a privileged setting.

Just 50 minutes away from the International Airport of Salvador, we are surrounded by incredible coconut trees in a pleasant tropical climate. Welcome to Bahia.

Get to Know Bahia
EXPERIENCE MORE AT TIVOLI ECORESORT PRAIA DO FORTE
Discover and experience the real Bahia. Our T/Experiences are authentic, curated just for you, perfectly tailored to your wishes and to your holiday plans. With them, you'll discover the true and very human side of Praia do Forte - the one that most visitors never see.
Experience More
JOIN DISCOVERY LOYALTY PROGRAMME