BOOK DIRECT ADVANTAGES
FREE WIFI

LOWEST PRICE GUARANTEED

EXCLUSIVE BENEFITS FOR DISCOVERY MEMBERS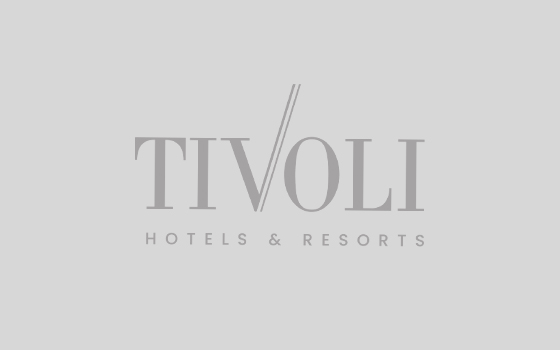 Tivoli Chengdu at Cultural Heritage Park
Welcome to Tivoli Chengdu at Cultural Heritage Park, Tivoli's first 5-star hotel in China. Located in the International Intangible Cultural Heritage Park, this new 201-room luxury hotel in the city's west opens the door to thrilling urban experiences twinned with authentic cultural discoveries. Experience the magic of Tivoli, just 19 kilometres (25 minutes) from Chengdu Shuangliu Airport.
Whether you are travelling for business or leisure, our professional team will ensure a comfortable, high-quality stay. Linger within the hotel or relax in our lush, green surroundings in semi-tropical gardens. Gourmet dining is given top priority at our hotel, ranging from the traditional European diner Cafe 1933, Tihong Chinese restaurant, to the exclusive Casa de Fados restaurant, the first Portuguese restaurant in Chengdu. We are also perfectly equipped to host unforgettable events – a one-stop venue for seamless conferences and weddings with a 2,275-square-meter pillar-less banquet hall and event centre.
COVID-19 Policy
Guests from non-medium or -high risk areas will be requested to undergo 7 days' health monitoring. PCR tests need to be conducted on Days 1, 3 and 7 and must be reported to authorities. If the guest stays less than 7 days they will be required to take two PCR tests within the first 3 days. If a guest stays less than 3 days, they will be required to take one PCR test within 24 hours after arriving in Chengdu. Please contact us for more details.

Those living in Shanghai and are returning to Sichuan will be required to home quarantine from 29 March (those who do not meet the requirements for home quarantine will be quarantined in a central facility). PCR tests will be performed on Days 1, 3 and 7, and tests will be taken when they are released from quarantine until 7 days after they leave Shanghai. The existing 14-day quarantine measures for people from medium and high risk areas in Shanghai will remain the same.
What's Around
Enable map
No. 601-1 Guanghua Avenue,
International Intangible Cultural Heritage Expo Park,
Qingyang District, Chengdu.