DIRECT BOOKING ADVANTAGES
COMPLIMENTARY WIFI

BEST RATE GUARANTEE
Tivoli Évora Ecoresort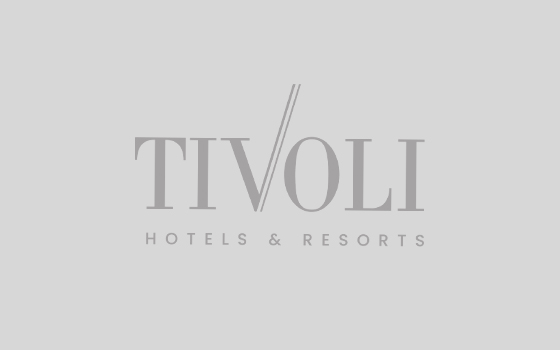 Tivoli Évora Ecoresort is in a privileged location just a few miles from Évora, a World Heritage city and just an hour's drive from Lisbon. This 4-star eco-friendly hotel offers the ideal conditions to escape from the daily routine and spend a family getaway or for a quiet and restful stay whether it's for business or leisure.

Integrated into the Alentejo landscape and built based on strong environmental concerns, this luxury hotel in Évora, Portugal, focuses on sustainability and energy efficiency.

Our Tivoli Évora hotel has a modern design with a contemporary and relaxing atmosphere that offers what is needed for an unforgettable stay. Discover our Cardo restaurant & bars where you will find a menu full of Mediterranean flavours and traditional Portuguese cuisine that will help you enjoy a unique wine and gastronomic experience. The Tivoli spa has a circuit of treatments and steam rooms, Turkish baths, an indoor pool and a gym to surprise yourself with moments of genuine well-being. During those hot summer days, take time to relax in the outdoor swimming pool near the stunning Alentejo mountain at our magical Tivoli Évora Ecoresort.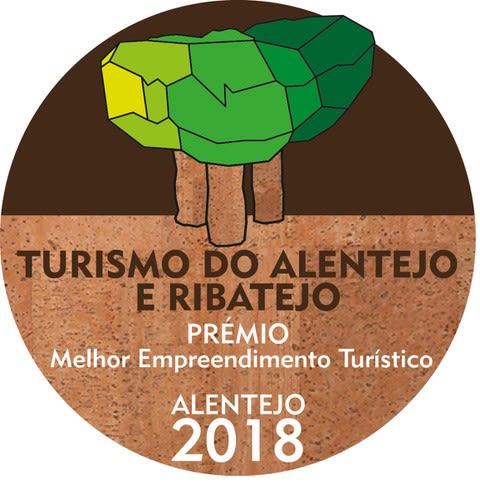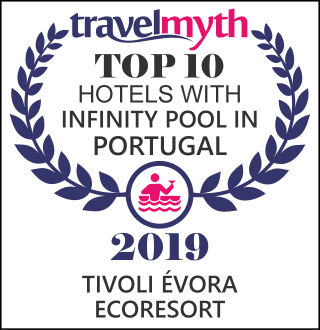 Hotel Overview
Suites

With excellent size, the suites are decorated with modern furniture. The contemporary atmosphere and the raw tones blend in with the surrounding area, bringing the calm and relaxation needed for a good night's sleep.

The 56 individual suites arranged in villas, all on the ground floor and with about 70 sqm. each, also have a private terrace and all the necessary equipment for a comfortable stay.

View our Suites

Restaurants

Tivoli Évora offers you a restaurant and a snack bar. With an authentic cuisine that carefully selects regional and seasonal products, indulge yourself in the Cardo Restaurant.

In addition to a unique wine and food experience, at the restaurant you can enjoy the view of the Alentejo mountain. If you wish to have a lighter meal, you can also have the snack bar options with typical Portuguese snacks.

View Restaurants

Swimming Pool

With a splendid view of the Alentejo mountain range and in perfect harmony with the surrounding nature, the outdoor swimming pool is the perfect peace retreat for the hottest summer days.

Enjoy a swim or indulge yourself in a cocktail whilst enjoying the beauty and tranquillity of the countryside. For colder days, or for total relaxation, enjoy the comfort and unwind in the indoor pool.

See More

Eco Friendly

With a great focus on sistainability and energy efficiency, part of the electricity used is produced through photovoltaic panels. The heating of the central building, swimming pools and water is made through geothermal and solar energy. Certified as Biosphere, our Vision is to be recognized at national and international level for the pioneering use of natural resources, namely cork, providing our guests' memorable experiences. Our Mission: Leading the search for sustainable solutions to support a service offering of excellence, in order to increase guest satisfaction, the Administration, employees and the entire local community.

Sustainability Values: A culture of excellence: doing things well, innovate, always improving; Guidance for the guest: sense of absolute commitment; Promotion of knowledge: sharing of all information and stories about local and regional culture; Creation of value: constant search for new sustainable solutions to ensure a unique and excellente service; Cooperation: internal through team work and external by fostering partnerships with the surrounding community; Environment: respect for nature, promotion of efficiency and reduction of impact.

Tivoli Spa

The Tivoli Spa would like to invite you to relax and journey to the next level on a timeless spa experience, where an inspiring and serene environment will ensure a unique well-being adventure.

Innovative techniques are combined with holistic therapies in rejuvenation treatments and specialised massages in four different treatment rooms.

View Spa